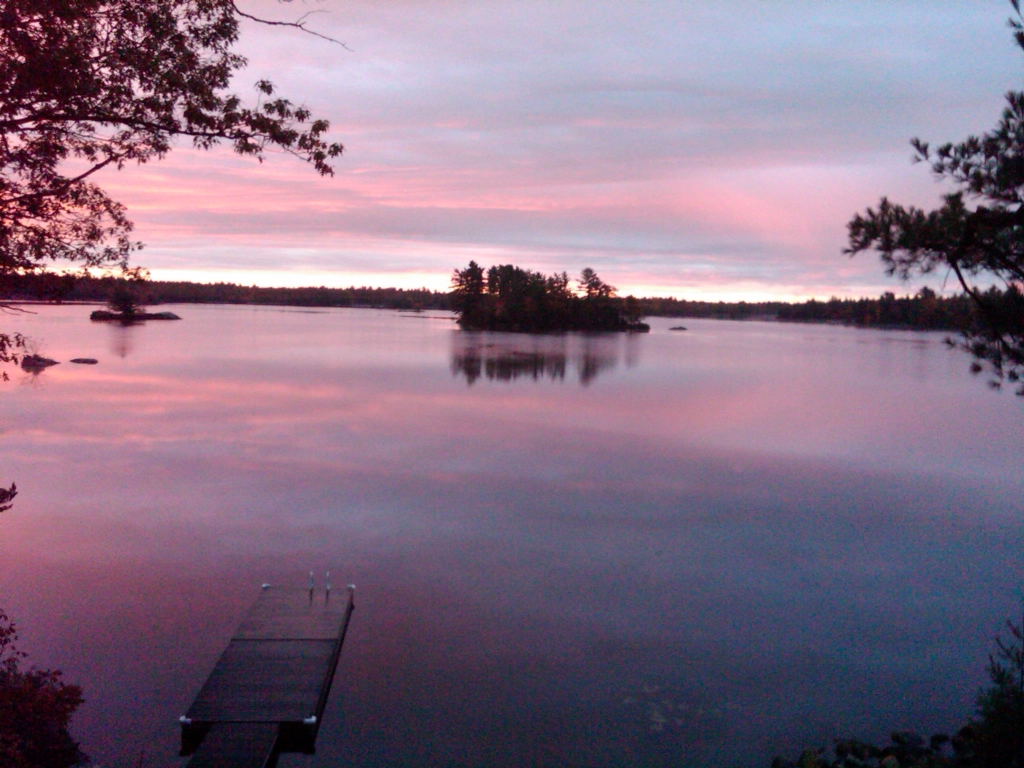 The drive to Kahshe Lake takes just 90 minutes from Toronto.  The Cottage is located just 5 km off Highway #11, 10 minutes south of Gravenhurst on unique Kahshe Lake.
Kahshe Lake is special.  It has been the subject of a detailed water study and monitored by proud and zealous cottagers. It has very high water quality.  Kahshe was identified by First Nations people for its healing waters.  Fed by underground streams and small creeks and rivers, it is boating accessible only by canoe or kayak, has no pollution, and has known only logging which occurred 100 years ago.  It had no mining or industry.
The Lake runs into the Kahshe River which carried the logs and gave ready access to world markets via the railway at Washago. Hundreds of kilometres of irregular shore line and many islands keep waves and wind to a minimum.  Therefore the waterskiing and paddling are excellent.  Fishing and serene water trips are a natural on this lake.  Learn more about this rare lake and family environment.
Wilderness hiking around this lake is ideal as it is bounded by "barrens" or nature preserves on the north and south shores with very minimal automobile access to these unspoiled areas.